Chopsticks
 for artisan Hashikura Matsukan.
Chopsticks ordinarily come in pairs, but these ones are a single unit. They are separated into two for eating, then rejoined into one form when not in use. We used CAD and a multi-axis CNC miller to create this unusual shape.

Designed w
ith 
Nendo
 design team.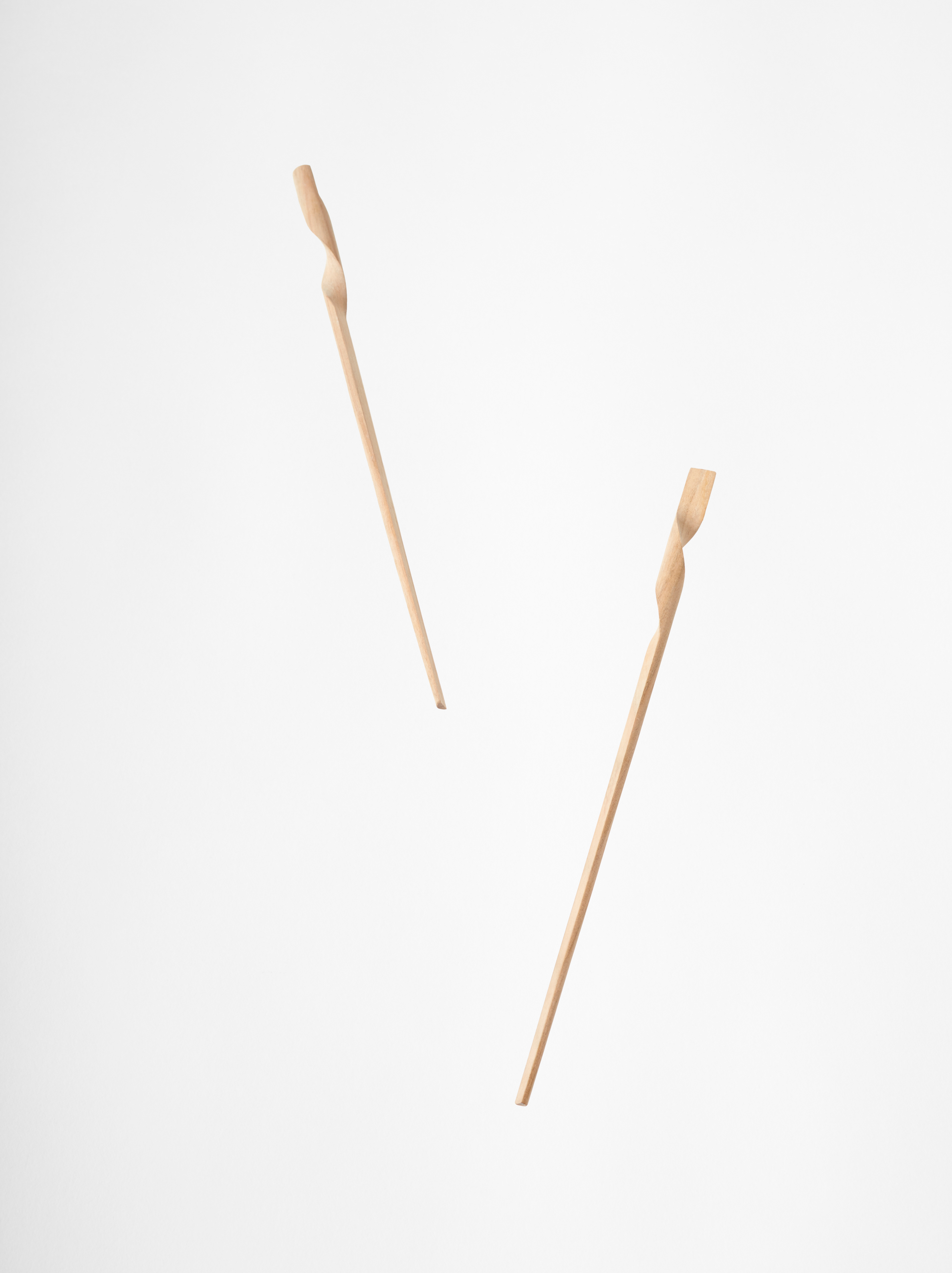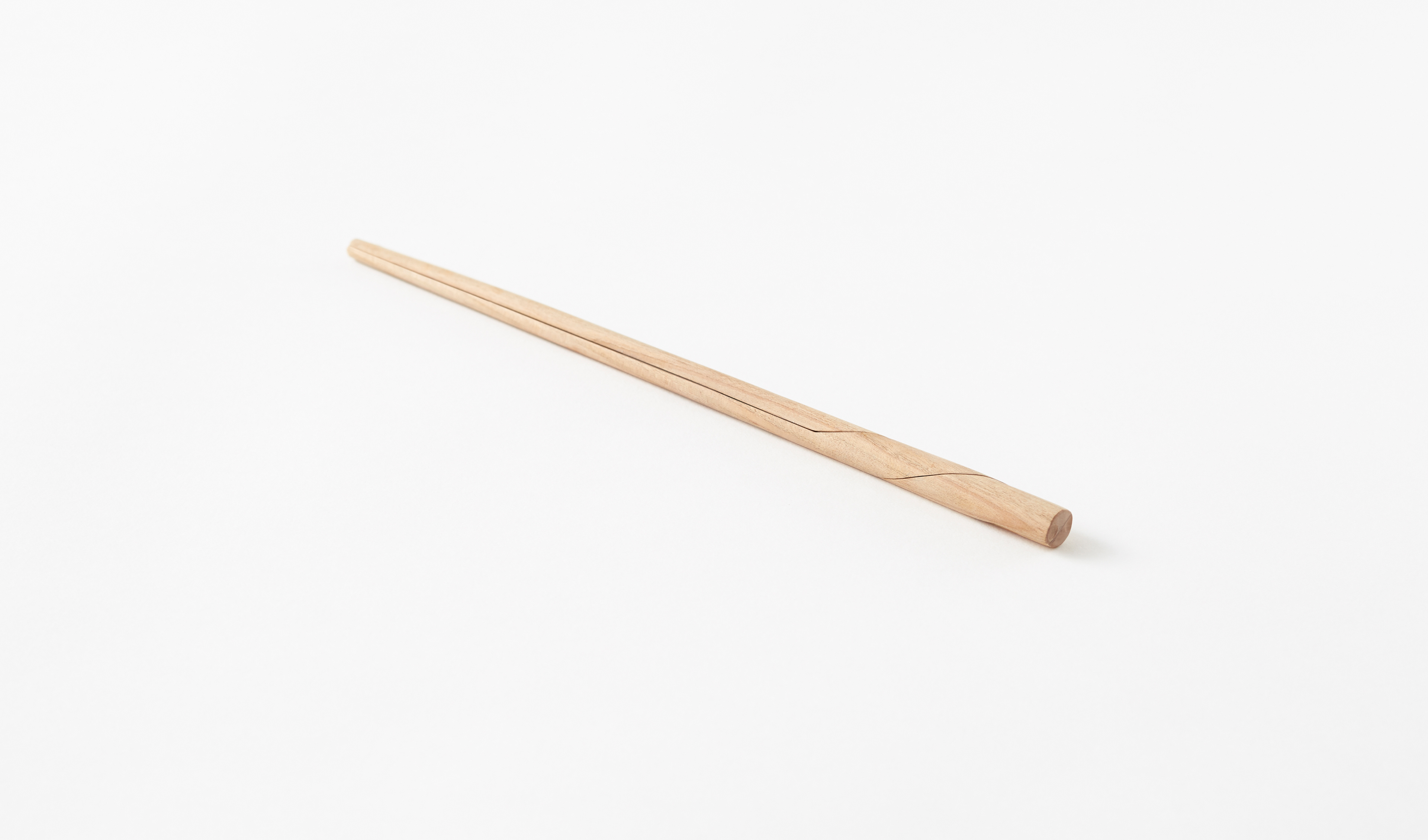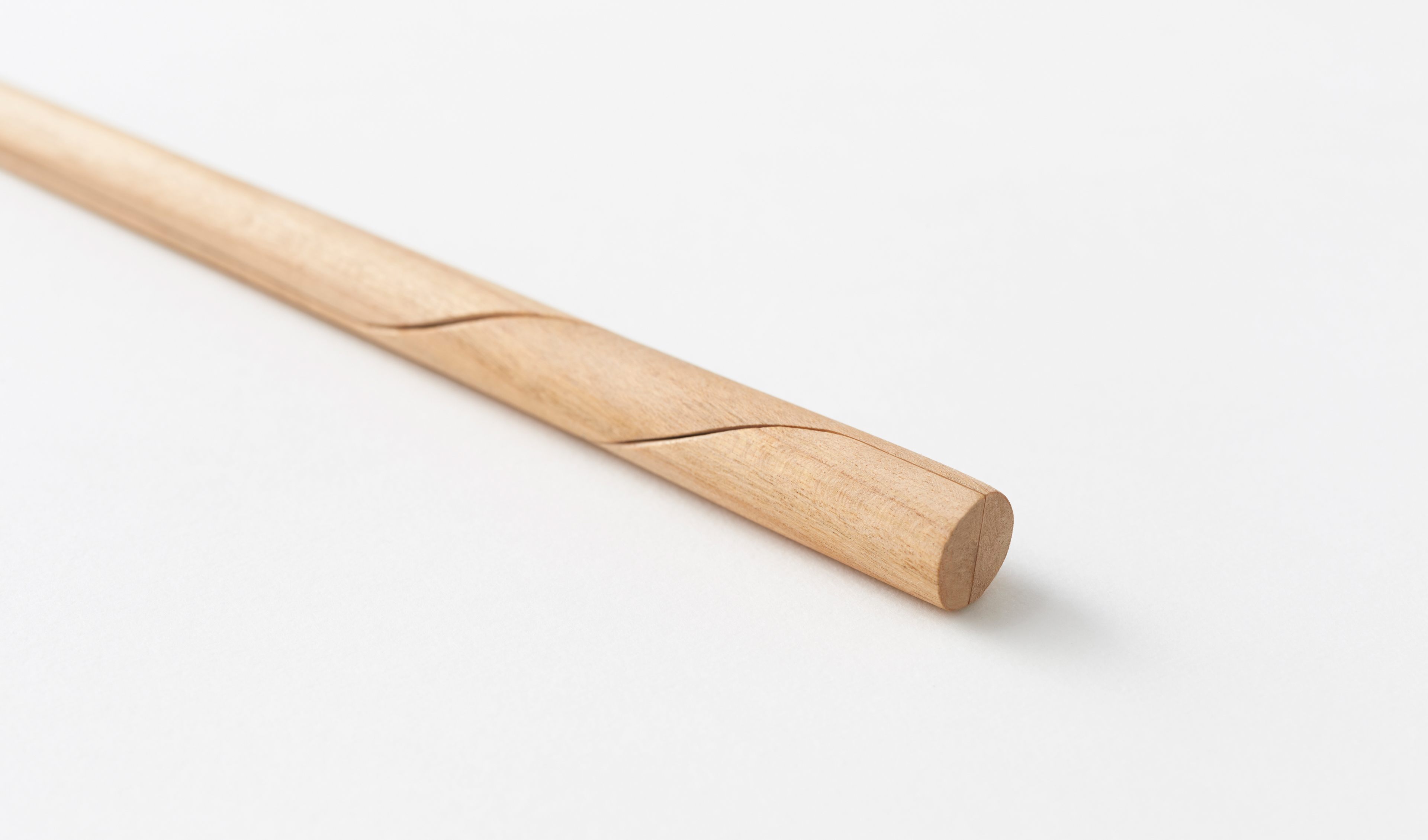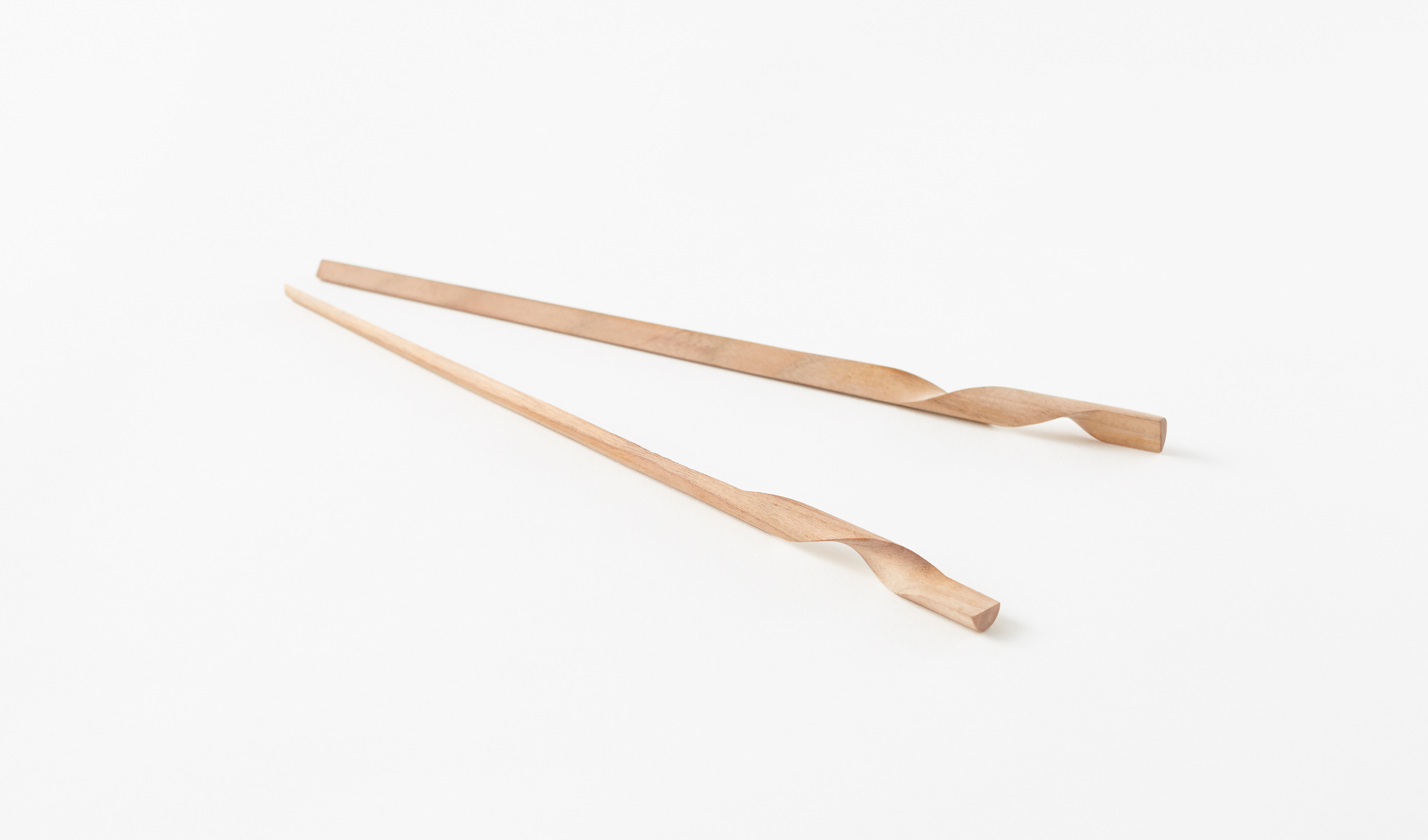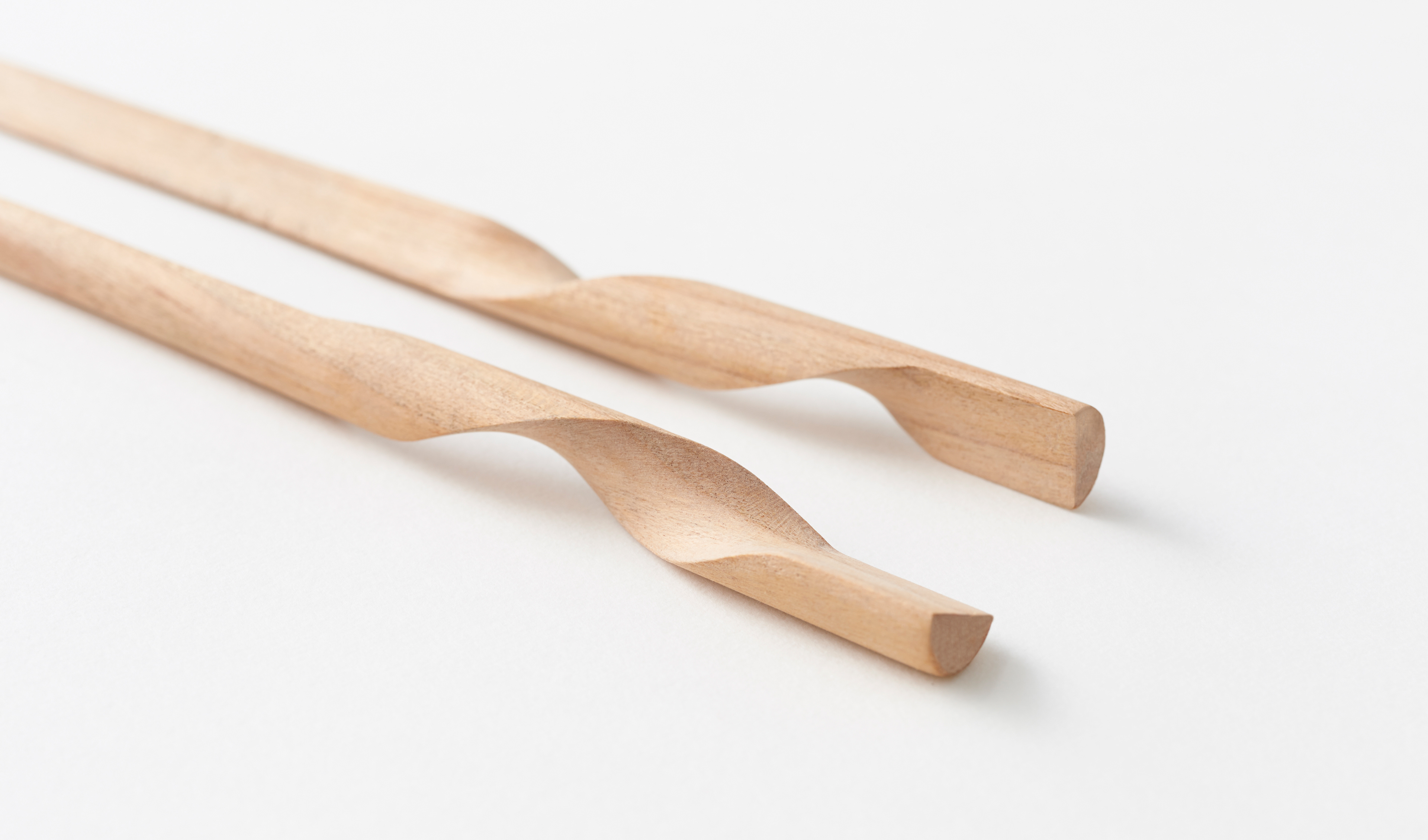 I modeled the splitting surface using

"surface sweep with a 270
°
twist"

.