Material Experiment
 for Nendo.
A collection of sculptural structures made by heat-forming agricultural nets. The lamps softly emit light, in the manner of a traditional Japanese paper lantern.
Included in the Farming net collection, designed with Oki Sato and
Nendo
design team.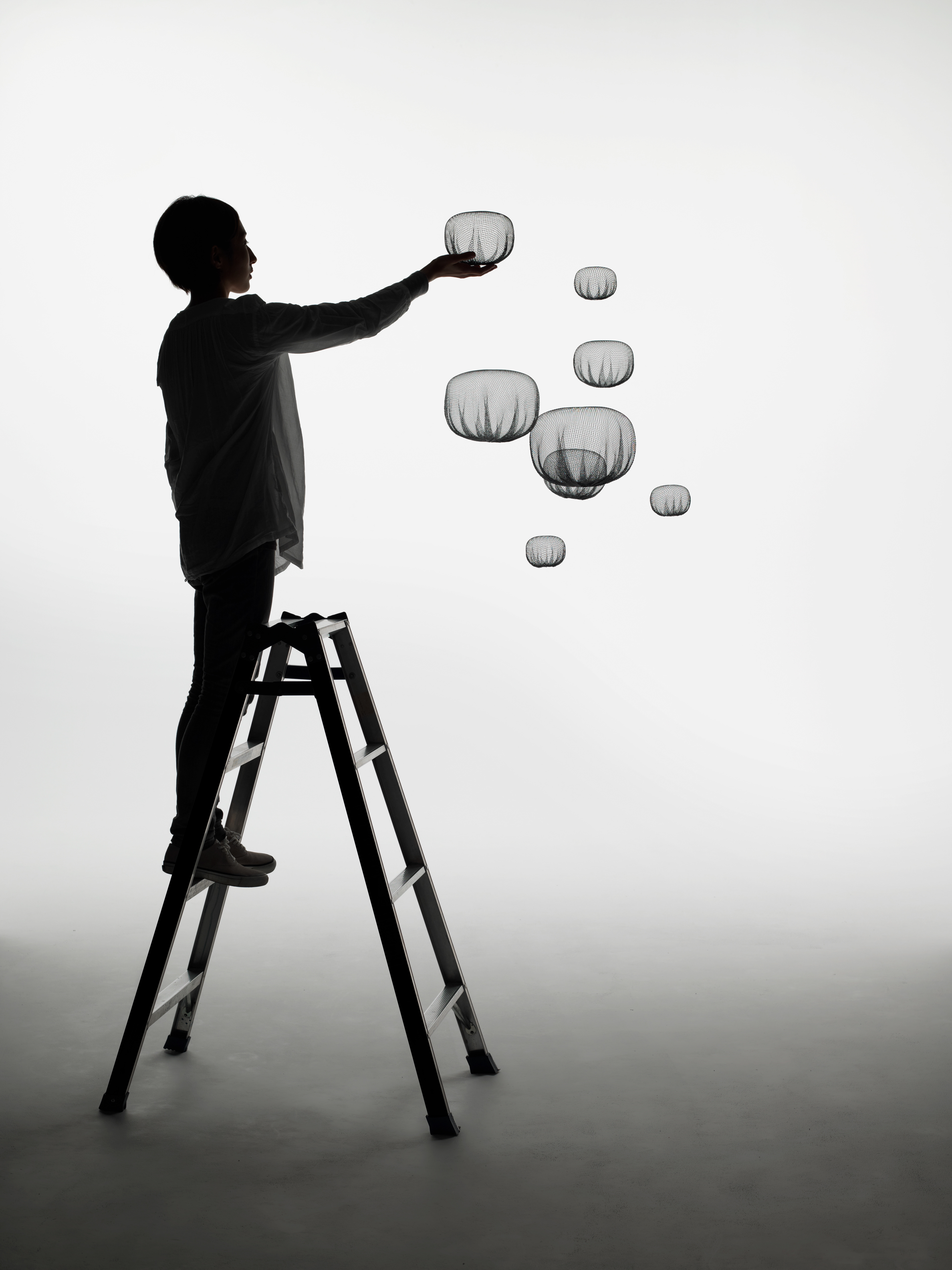 The action of gently wrapping something and

close attention to the texture of the surface

endow these objects with the very particular sense of expression found only in Japan, since ancient times.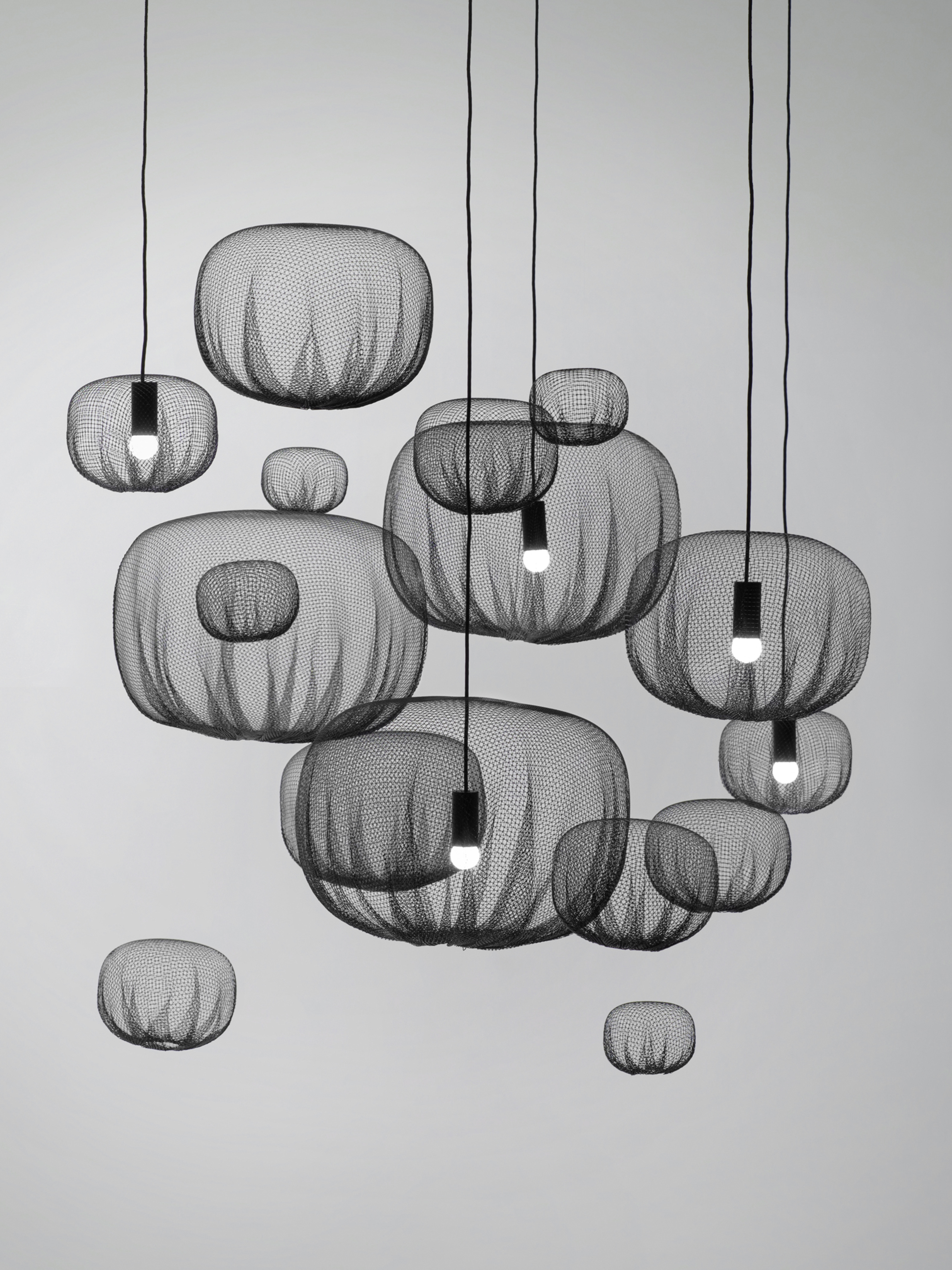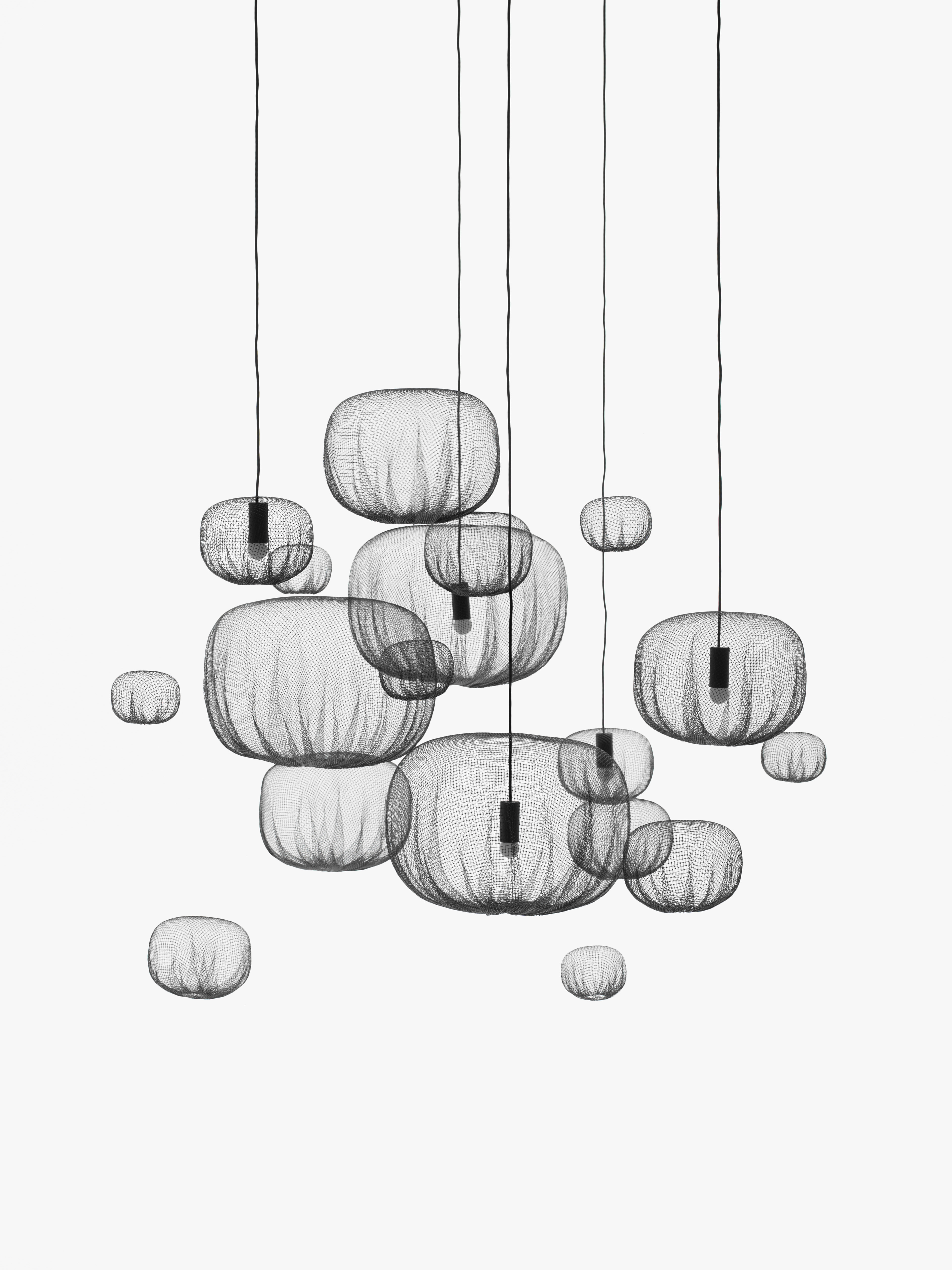 Each lantern is

carefully formed

with the help of a heat gun.

A selection of sculptural objects fashioned out of agricultural wire.

A series of net shapes put together with a craftsman's touch.